Waste Carrier Licence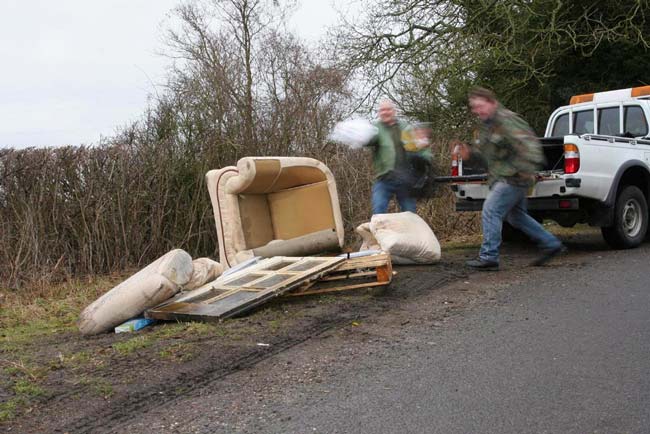 This page exists because we hope that before you decide to contact us or anyone else to request a house clearance quote, you will want to be sure you're dealing with a licenced business. We are fully licenced under our trading name 'Essex House Clearances' with the UK Environmental Agency and hold an upper tier waste carrier licence – if you click the link it will take you directly to the environmental agency website and our licence details.
Why does a waste licence matter?
The simple answer is that if you pay an unlicenced operator to clear your property, and they dump the contents in a nearby country lane, you could get a visit from the local council or Police accusing you of fly-tipping. If you use an unlicenced operator, this can easily happen, and the onus will be on you to prove you didn't do the fly-tipping yourself.
Waste carrier licences are issued by the UK Environmental Agency. House clearance companies and anyone else who collects items from you and offers to dispose of them on your behalf must possess a waste carrier licence by law.
Anyone offering clearance services must possess an upper-tier waste licence by law, which costs only £150 for 3 years. A free lower-tier licence is also available, but these are only for businesses which dispose of their own waste – not yours – unless it is 100% green garden waste (grass etc), animal by-products, construction or demolition rubble, or unless they are a registered charity / voluntary organisation.
Of course, having a licence doesn't mean someone won't still fly-tip, but if someone is willing to break the law in order to save £150 for a licence, the chances are they'll also try to save money on waste disposal (typically £190-200 per ton or full 3.5 ton van load) by fly-tipping it somewhere quiet at night.
We understand people like to save money when they can, but the risk of dealing with unlicenced operators is that your nice and cheap waste removal could easily turn into a very expensive criminal conviction for fly-tipping! Don't risk it – don't feed the fly-tippers.
Ethical House Clearances
Or call us on: 07497 882128