About us…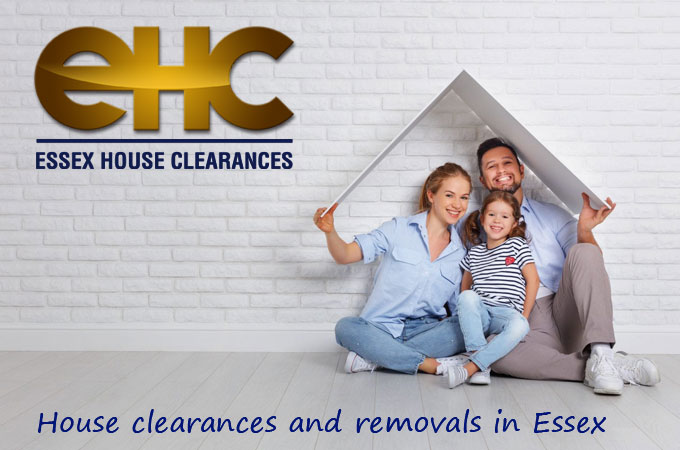 As with almost every business, we've grown over time from rather humble beginnings. Now one of Essex's leading property clearance specialists, we offer both residential and commercial clearance services across most parts of Essex. We're still an owner-managed business (I also created our websites and am personally involved with most clearances) and we've never forgotten the value of personal service, nor the importance of being professional, efficient and reliable. What our customers think about us matters, and guides us in all that we do. Based in the Braintree area, we aim to meet the needs of local householders, landlords and property agents.
Property clearance the easy way..
A property clearance, emptying a property of everything it contains, isn't something the average property owner wants to get involved with. It's heavy work, at best, and very time consuming. In the case of a typical house clearance, even sorting and bagging small items like clothing or the contents of kitchen cupboards can take a couple of hours, and that's before even looking at moving heavy furniture. Luckily, you don't need to worry about any of that, because it's our job! On the day of your clearance, our team arrives early in the morning to get started, and don't stop until it's all done. In most cases a house clearance will be completed within a single day, but we can stagger jobs over more than a single day if it's particularly big, or if that's what you want.
Need a property clearance?
Or call us on: 07497 882128

Ethical property clearance
One of the things you need to know about us is that we believe absolutely in both ethical waste disposal and recycling. Under our trading name of Essex House Clearances, we are fully licenced with the UK Environmental Agency and possess the requisite 'Upper Tier' waste carrier licence (waste carrier and broker). You may not know but for anyone who removes any form of waste (including furniture and household effects) from your property, it's actually a legal requirement.
Everything we take during a property clearance is sorted and checked. If we find items that can be rehomed one way or another, they are taken into storage and then donated to local charities and deserving causes, or sold. Nothing goes to waste. Anything that can't be rehomed is taken to a commercial recycling centre, where it will be shredded into 'component' parts and recycled. We don't take anything to a landfill or council dumps.
Essex Van Services
Telephone: 07497 882128